Post by sponge on Aug 16, 2015 12:04:21 GMT -5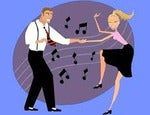 This is a very complex area, far outside Apple's sphere. And if they are working on an all electric car, I think there are huge limitations.
Cannot see any way to a profitable outcome, unless Apple teams with an auto company to provide human engineering of the interface to the driver.
Jeez, hledgard, you really have a lot of faith in Apple's ability to take the next step here. So, to paraphrase, you're not sure there's any innovation Apple can bring to a 100-yr-old machine - even though rethinking and re-engineering a tired UI and UX is their thing. You feel cars are complex and outside Apple's sphere of knowledge - even though that's what people said about a phone. And you think there are huge limitations to an electric car. Well, the last one is true, given the current state of batteries, etc., but to believe that Apple would embark on a new, secret development project without having considered what you're thinking here seems kind of whack-a-doodle.
Apple is known for taking risks like this and advancing the state of the art & design with iPod, iPhone, iPad, Watch - and it has worked out pretty well so far. They don't focus on a new challenge unless they have something compelling to offer; Steve taught 'em that. Would Tim really green-light a multi-billion dollar project without it making financial and technical sense, without thinking it through with the whole team about fifty times, without a go-to-market strategy? New challenges keep people interested and happy at a company. This is how change happens and how empires are built - by taking educated, calculated risks. Apple is punished for not using its cash properly as well as relying on too few products to sell, but here they are spending a crap-load on their favorite thing - in-house development of a new technology - and all you can do is express doubt. Your level of skepticism surprises me. They changed the company name from Apple Computer to Apple Inc. for a reason . . .
Agreed. However the complexity of manufacturing a car (self driving and electric) makes this endeavor much more challenging then any other. New challenges keeping people interested is perhaps the biggest benefit of this project. I don't see a due date or pressure being applied like other projects. They will work on it until the million issues are resolved. So I give it 5-7 years.
What makes it interesting is the stories about meeting with BMW and asking for time to use this track. They are clearly further along then we realize.