Post by JDSoCal on Jan 6, 2020 14:10:15 GMT -5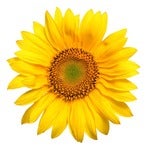 I am against unions, because they cost jobs and weaken companies. If you're already behind the velvet rope, unions are good for you in some ways (but bad in some - I think they corrupt the soul). But for those sitting outside, notsomuch. Go ask an adjunct college professor what they think of full time unionized profs; colleges - supposedly bastions of social justice - tend to have 75% of the courses taught by non-contract part timers with no benefits making half what the tiny minority of expensive full timers, who essentially run the college and greedily grab all the goods for themselves, make. Yes, union members are extremely selfish and would throw their grandmothers under the bus to get more money and benefits and days off. I say this as a (formerly) forced member of faculty unions where I have sat in on the meetings.
Union employees are more expensive and so there are less people hired, and they eventually price themselves out of jobs (either replaced by part time workers, robots, outsourced, or the job is eliminated altogether - see: grocery clerks, longshoremen).
I've also seen unions turn previously hard working, satisfied people into entitled, unhappy people. Instead of being grateful that they have good jobs, unions whisper in workers' ears that they are being exploited. Nothing makes someone less happy than a sense of entitlement. When I see those, "live better, work union" bumper stickers I laugh. I usually see a huge fat guy driving a pickup truck who thinks he's god's gift to his employer, right up to the point that he's replaced by a robot. Every union member I've ever met is surly and entitled. And I've taught on a college campus for over 20 years (and even sat in on union meetings; I quit my forced-membership union as soon as the Janus decision came down).
I once listened to two grocery clerks talking about going on strike (they didn't realize I was listening). They had the sads because they didn't think their customers cared about their plight. Here we have high school diploma guys who SLOWLY-AS-POSSIBLE scan barcodes (a job anyone can do with zero training, as evidenced by the self-check scanners now in use), and they are bitching that their minimum wage skills don't pay them $100K/year. They actually wanted to go on strike because Ralph's (Kroeger) wanted them to kick in a $25 monthly co-pay for their Cadillac health care plans. FAT dudes who probably smoke and cost their employer a fortune in healthcare. Meanwhile, I have a doctorate and pay for my own healthcare. Damn right I don't care! I'm going to pay higher prices so you can continue to have 100% "free" healthcare? LOL. No thanks, I'll go to non-union Walmart or Target so I can afford my own $800/mo Obamacare-inflated insurance premiums.
One main goal of any company is to become more productive: To do the same work with less labor. But the goal of unions is the exact opposite, i.e., get more money for less work. Unions de-incentivize hard work (if not, what are members paying dues for?).
Plus, unions make it harder to fire lazy or incompetent workers. The ability to hire and fire is crucial to building a successful company. Due to the inability to fire anybody, Jack Welch once said "I wouldn't know how to run a public sector organization."
Steve Jobs said that "A people want to work with A people." But you can't get rid of "B people" with union protections. Do you think Apple would be the excellent company of people it is today with a union?
Kind of funny posting pro-union sentiment in here, considering how Tim is unabashedly outspoken about insourcing cheap, pliable H1B's instead of hiring Americans. I think Tim would have a stroke if Apple stores unionized.
Meanwhile, President Trump's renegotiation of NAFTA has even won the approval of the UAW.
And don't use the circular reasoning that "in the good old days there was a middle class worker in Detroit because unions." No, unions are why they aren't there anymore.
OK, I've sprinkled about enough pixie dust for one day, happy green
!