Post by 4aapl on Jan 29, 2020 14:14:57 GMT -5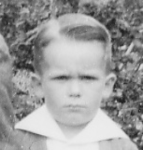 I just noticed a comment in this article by amateurinvestor123 and this part of it struck a cord:
Apple, which is primarily a hardware and software manufacturer, is not going to just swoop in knock Netflix off its perch so quickly.
I'm not at all saying the statement is incorrect but it did bring to mind this 2006 quote from Palm CEO Ed Colligan about Apple releasing a phone:
"We've learned and struggled for a few years here figuring out how to make a decent phone,"
he said.
"PC guys are not going to just figure this out. They're not going to just walk in."
I feel this area is a little different. It's all about content. Whereas Netflix is such a model that they don't actually need their own content, AppleTV+ is only serving their own content.
I'd feel much better about it if Apple partnered up with a few places, TV or movie studios, to have their content. Apple doesn't need to buy out the collections. Instead, it would be a way to watch lots of different content, just as most of the competitors do. Maybe that yields to Apple charging a little more for non-Apple owned content streaming, like $10/month. But starting from scratch, with only the new content you created, it tough. That would be like starting up a competitor to CNN, with only a handful of writers, as opposed to Apple News where you're harnessing the masses.
I would have liked to see Apple partner up with Disney, but they started their own service. But even that isn't perfect. We're trying it out for at least a month, and it's shocking to me that the kids are picking 30-50 year old movies to watch, instead of recent stuff. OTOH, I missed a couple from the Star War series that came out in the past 20 years, so watched them (VII and VIII), the add-ons (Rouge One), and the Mandalorian series. But Solo or IX? Well, IX is only a month out, so it's not even in the cheap theaters, so it makes sense that it's not yet available. (But not even a placeholder, saying it's in the theaters, or possibly giving a date). But Solo? It shows it, but says something about it being locked up with a different distributor. Instead, my library had it, so I watched it last night.
Now what? Personally, Pixar films are some of the only ones I enjoy rewatching, but I own most of those. Even with a catalog as big as Disney's, I'm not sure what I really want to watch. The kids will find something, at least for a while, but what is the driving force to continue the subscription.
Apple's catalog is a lot smaller. I hope they join forces. I'd much rather they shared some of the income in that area, than got too sidetracked in the side project of a hobby. Focus! Practice saying No.