Post by rickag on Feb 17, 2020 8:40:57 GMT -5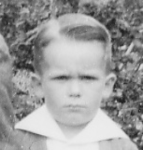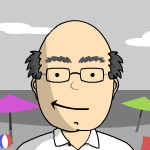 Mark, first let me say that I *don't* think that "richer" people in states that provide the best services (i.e. high state/local taxes) should pay less Federal income tax than people in states with fewer services (i.e. lower state/local taxes)", and I don't really see how I made it appear that I do. Perhaps it was when I used the phrase, "high-price home markets" but let me explain my reasons for using that phrase.
I live in the San Francisco Bay Area, commonly referred to as Silicon Valley, and have lived here for 63 years. Prior to its fame as a center of high tech industry, the Santa Clara Valley was primarily known for its orchards and was the largest fruit-producing and packing region in the world
en.wikipedia.org/wiki/Santa_Clara_Valley
With the rise of the high tech industry, the home prices rose right along with it. The first attachment below is a photo of a 2 bedroom, 2.5 bath, 1,100-square-foot townhome that, before Christmas 2019, was listed as part of an affordable housing program and, at $274K, was available *only* to families of 4 making less than $132,000/year. It's valued by Zillow at $1.1M and, when I did a $1.1M townhome search in the state of Florida on Zillow, I found numerous listings for townhomes with 4 bedrooms, 5 bathrooms and 3800+ square feet. Double the bedrooms, double the bathrooms and 3 times the square footage of the 1.1 million dollar townhome available for a low income family in this area.
The second attachment is the home that's right next door to the 3 bedroom, 2 bath home my younger son and his wife purchased in 2004 for approximately $500,000.
The information for the third attachment is
2791 Custer Dr
San Jose, CA 95124
3 beds 2 baths 1,136 sqft
SOLD: $995,000
Sold on 12/30/19
Zestimate®: $1,008,970
So, why am I showing you these images? It's because million dollar homes are the rule, rather than the exception in this area. Not because folks are rich, but because the home prices are so much higher than in many other states. And I'm not convinced at all that folks in this area are getting the "best services", as you described it, just because our state and local taxes are high. I agree that folks who make the same amount of income should pay the same amount of federal taxes so, perhaps, in order to do that, the deduction for state and local taxes should be eliminated for everyone. Of course, that means that folks who are struggling financially to be home owners will probably be unable to stay in their home. Not a good solution, IMO.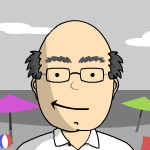 bigger
house pay less Federal income tax than someone with a
smaller
house? It just makes no sense whatsoever!
Actually, put another way, why should someone with a modest 3 bedroom, 2 bath, 1600 square foot home, for which they had to pay $1M in the SF Bay Area, have to pay *higher* federal income tax than a person who lives in an area where $1M would buy a relative mansion and $10,000 would *easily* cover the state and local taxes?
Please remember that I wasn't complaining about the SALT cap, I was suggesting that there are many folks in this and other areas that would benefit more by removal of the cap rather than trying to gin up a way for folks to invest in the stock market, where that money could be quite easily lost with one speculative investment.
Hope that explains my comment and I don't think we're too far apart regarding fairness with regards to the Federal income tax.
It is not my fault people CHOOSE to live in those areas. It is ESPECIALLY not my responsibility to make up the difference in housing costs through federal tax breaks for those people. Through stiffer regulations the cost of home building is higher in those areas. Through corporate tax incentives luring business, population density is beyond the reasonable expectations of the market and economy.
www.theguardian.com/technology/2019/jul/12/apple-headquarters-most-expensive-buildings
If it costs too much to buy a home
move
. Due to economic choices made by state, city & county elected officials voted for by i
ts residents
I should not be held responsible at the federal level. It's your choices made in the past and currently, it's your responsibility to either move or fix it.