Post by Deleted on Aug 10, 2013 13:29:08 GMT -5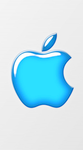 www.fosspatents.com/2013/08/at-appellate-hearing-apple-makes.html?m=1
I can't see how anyone reasonable doesn't get _mildly_ skeptical by an argument that "hey we can easily work around the IP infringement, so don't bother blocking our sales, we can fix it anytime." Gimme a break. Defending a blatant choice to take the path of least resistance and copy another company's stuff to quick profits (or in Android zealots' case, that "open" HugePhone with the iPhone-patented features they've always wanted) is reprehensible. And yet...
Been doing a lot of reading on fingerprint sensors, and the one really important thing I've learned is that there are two classes of consumer grade readers.
The first, which is the kind that Motorola tried unsuccessfully to use a few years back, is subject to limited accuracy, caused by environmental issues, and has a very short effective life before total failure (~6 months).
The second is derived by a combination of patented Apple manufacturing techniques and patented Authentec fingerprint reader technology. This class is highly resistant to the environmental problems that plague the first class, and is highly accurate.
The effectiveness of the second class is due to two elements, a manufacturing process developed and patented by Apple, and reader technologies developed and patented by Authentec.
There is nothing remotely resembling prior art for either component to the second class.
Copying, or trying to copy, either of the two components to the second class will be insufficient, as
both components
are required to get the same/similar results.
The second class is a major change from the way the first class functions. A work around will be an extremely difficult, if not impossible, method to neutralize Apple's patents.
Coupled with iOS7 enhancements such as security, I see the fingerprint reader as a major differentiator that will not be duplicated in the next 3 - 4 years.
I do see the competition rushing to market with the first class of fingerprint readers, but their inherent accuracy limitations and short effective use life spans will only illuminate how much better the Apple owned second class reader is. Just ask Motorola.