Post by JDSoCal on Dec 21, 2014 15:13:21 GMT -5
On a related note, I have never seen as many luxury watch stores as I have seen in Hong Kong. They are everywhere! I can't help but think about the Apple watch. How disruptive to the luxury watch industry will it be? And considering the retail space devoted to selling luxury watches, if Apple takes just a small percentage of the market, the current Apple Store retail footprint won't be big enough. Stores are bursting at the seems just selling the current product lineup. "
I'm not sure the
Watch will be disruptive to the luxury watch industry, or that it needs to be. It could be, but this notion that something must be destructive to an industry or replace something else to be successful might not be a hard and fast rule (especially in luxury brands, e.g., cars, handbags, jewelry, etc). I think Apple products have been at least as destructive to peripheral industries as it has to the incumbents in the markets they have entered.
Sometimes innovation can coexist with the current players. Maybe influence rather than destroy them? Why set the bar so high? Regardless, I do think
Watch will be extremely successful.
Coincidentally, I was looking at luxury watches on the Net last night. I want to get my dad a knock-off Rolex (Invicta) for Christmas. My dad could easily afford a Rolex, but let's just say he is extremely frugal, to put it nicely. And then I started looking at real Rolex's, and really began to admire the
Submariner
and the
Daytona
(the former worn by two Bonds, and the latter made famous by Paul Newman). It even made me consider buying a vintage Rolex. I think they look amazing with a well-worn leather band. I then started looking at other Swiss brands.
Luxury Swiss watches are mechanical devices. They use an automatic mechanism invented in the late 18th Century, rather than an electronic quartz movement. They are the opposite of modern. They keep time worse than a $25 Casio. They represent art and craftsmanship, and of course, conspicuous consumption, rather than the modernity of a consumer electronic device. It's a total guy thing, except a really rich one, combining Tim Allen growling about a drill in
Tool Time
with the beauty of a Monet, in a really small form factor. Many of them actually have cutaway windows so the mechanisms can be seen in all their glory.
Please don't think I've gone completely bonkers (perhaps that ship already sailed), but it actually made me consider that, if Apple really wanted to compete with Swiss luxury watches, it should consider cutaways showing beautifully constructed internals. Dare I say, even some moving parts.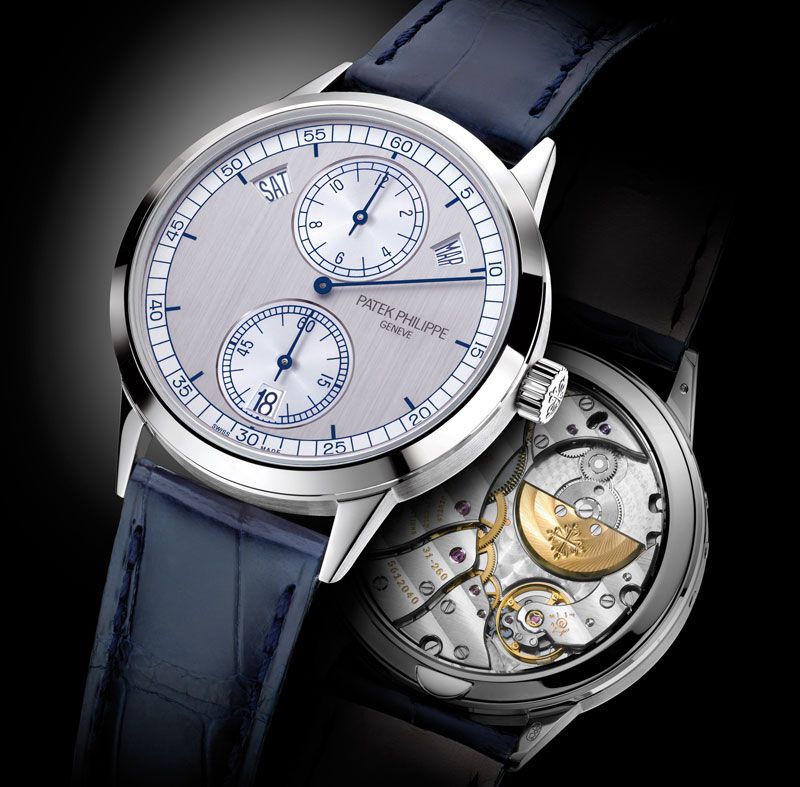 I never really got the watch fetish thing until I started surfing, and then couldn't stop. And yeah, I was surprised
how many high-end brands
are out there that I'd never heard of that sell five and six figure watches. Check out some of the
various collections
. Obviously, it's a pretty ridiculous extravagance to spend six figures on a watch, but sufficient demand must be out there for all of these companies to exist. And there's surely enough demand for a new four-figure watch to enter the market. Or five figure? I don't know if Apple could get away with it in-house, but perhaps it could partner with a high-end Swiss watchmaker to make some ultra-luxury models. Rolex makes 2000 watches per day, and is but one brand...