Post by BillH on Jun 22, 2018 21:04:14 GMT -5
Appropriate beginning for a weekend thread I think.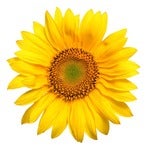 What are the feelings about all Apple Park employees being given standing desks? I am certainly willing to believe that they may be entirely appropriate, or even perhaps a boon, for many employees. I just know that I would not have been happy to have that decision made for me. Every story I read about them extolls the benefits, but I would certainly want to make the decision for myself.
Tim may be running a little behind on the research. Reports of late show little difference between sitting and standing. Different story for movement. The question was re: employee choice though. Given that they have both the ability to sit OR stand I'm not sure where the choice lies. Employees really respond to a sense of fairness and equality regardless of role. For me the larger question at Apple park is how well the (apparently) universal solution serves the varying roles. One thing I learned early on in my design days was that developing workstation standards didn't often reflect the needs of the user. The entry level accountant often needed the largest footprint due to their need for access and utilization of paper files but were given an 8x8 station (later to become 6x8 and later still 6x6). You then solved for proximity to file banks, some of which rightfully belonged in the station for their active status. The controller had the 15x15 office with the sofa and the storage wall which was often empty as they had the paper brought to them and removed upon completion. Second thing I learned was that if one role was given a pencil tray based on need and another was not, people would notice and get visibly upset with the slight regardless of need. Sooner than later a bunch of pencil trays would go missing. You can guess where they ended up. It wasn't really the sale of workstations that kept me interested for 20 some years. It was the sociology (and implementation) of the workplace as a reflection of corporate values.